Fresh fish to be eaten on the spot?! Yes, we went to Australian Rainbow Trout Farm after
not-so-tiring
1000 steps walk at Mount Dandenong
.
From Mount Dandenong to
Australian Rainbow Trout Farm,
it took us about 20 minutes drive to reach there. But it will be an hour drive from Melbourne city though.
Entrance fee covers the use of park facilities, fishing rods and bait, and assistance with catching your fish if necessary. If you own fishing gear, just bring it along and use yours! That's what my friends did.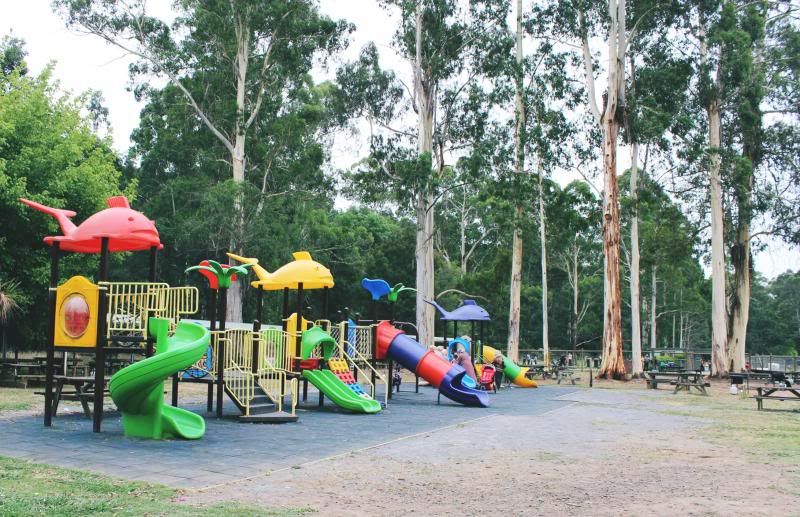 Don't worry about cleaning the fish. There will be staffs who help you to do so. Easy! All we need to prepare is utensils and ingredients to grill the fish like herbs, lemons and based on individual preferences. No doubt, the freshness and the taste of the fish was sooo delicious!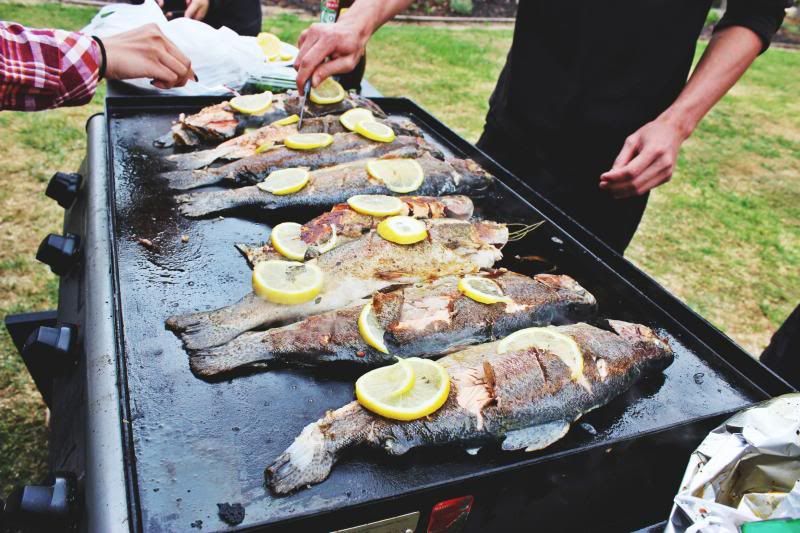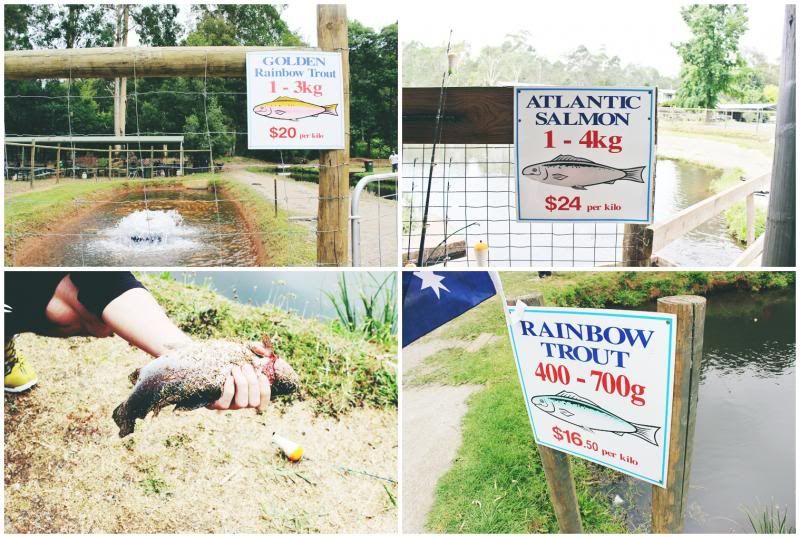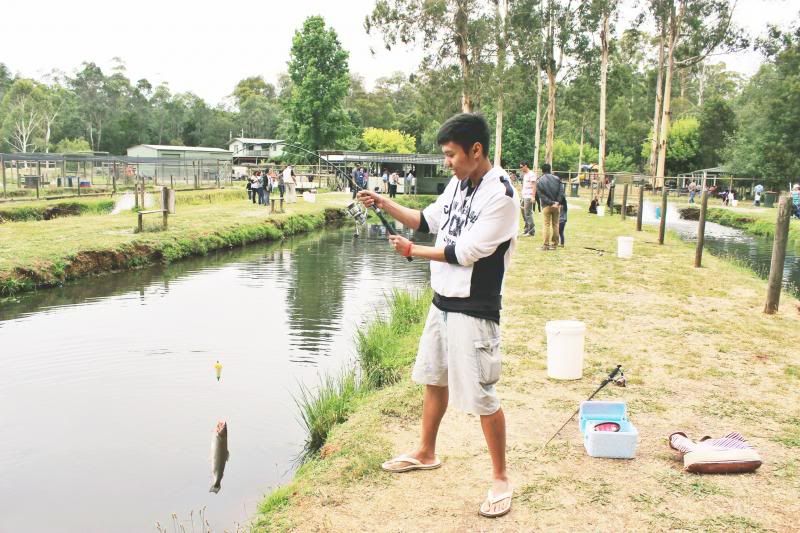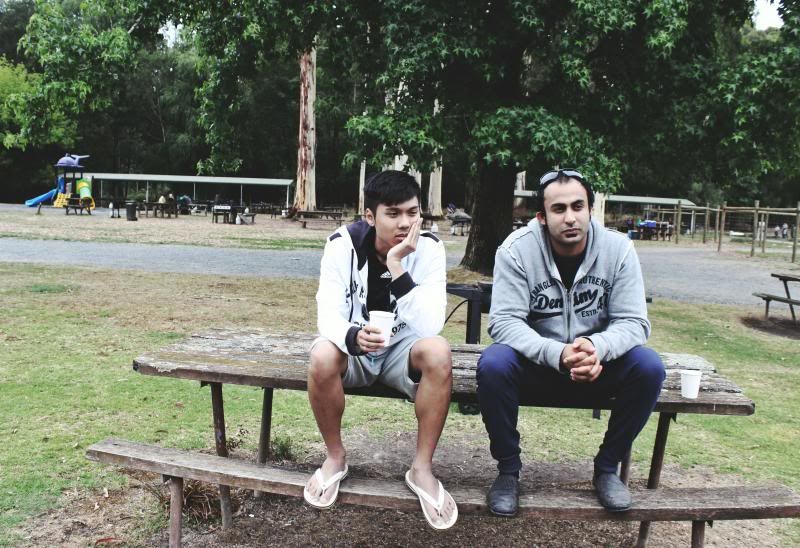 Ivan. Edward .
Joshua.
We came with a group of 20. To be honest, I did not truly experience of catching a fish from the pond. It's really easy to catch a fish within 30 seconds! Imagine if each 20 of us catch a fish, I'm pretty sure we have to bring it back home. On that day, we "bought" 10 fishes and frankly, we unable to finish it ! Speaking of the portion of fish, it was so big and two people might be hardly to finish it! Alright, we had sausages and buns beforehand. That's pretty much explained why we can't finish one fish by ourselves. While on another side of area, the fish cost cheaper but it's extremely difficult to get one. We have tried for half an hour but we got nothing in the end. Well, at least now I know how to use fishing rod !
Follow me via