The first day when I moved to the dorm in 2009, that was my first time cooking a meal. It wasn't any fancy meals, it was ordinary dishes - broccoli, fried egg and rice. It turned out edible. Phew! I wasn't expecting it. One day, my friend asked : How to cook rice? I was a bit stunned to that question because it should be simple and easy!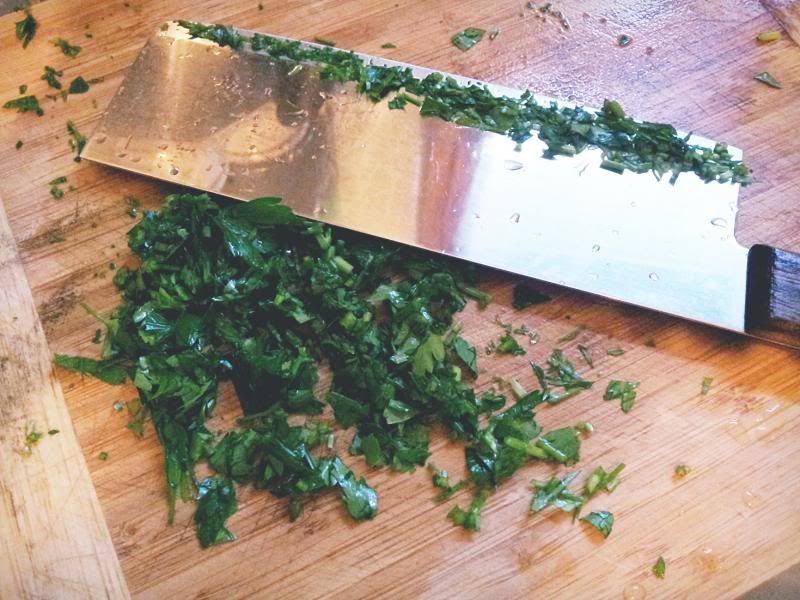 Thanks to My Kitchen Rule, I was so inspired to cook more these days instead of having canned food or instant noodles. This is what I have been trying the new recipes for the past two weeks.
Polenta Chips with parsley
I have a mixed feeling for this. It seems too soft and probably I added too much of water? That is my very first time having polenta chips. Probably will order it in the restaurant on next time to check out what's the Polenta chip should taste like.
Caramelised Pork Belly.
Can't deny that this is soooooo good.
Recipe adapted from My Kitchen Rule.
Nasi Goreng
I made a mistake between rice cup and standard measure cup when I looked at the recipe. Thus, more like sticky rice rather than fried rice! Instead of buying the marinate sauce, I made it with soy sauce, chilli, garlic, grated ginger and caster sugar.
All these years, I have been enjoying cooking especially comes to exam period. Of course, there was a period of being lazy or too busy for cooking, my daily meals are takeaway food and I lost controlling my diet. It leads me gained A LOT of WEIGHT! At the moment, controlling my diet is one of my aims to achieve and it's just so hard for me to resist desserts !!! Even worst, I baked more dessert. T_T
Chocolate Gluttony Brownies
This brownies recipe just sooo chocolateyyyyy.
Supposed a No Bake "Green Tea" Cheesecake.
I bought the Macha ($2.80) from Daiso and the cake couldn't taste the matcha at all. A cheap quality of matcha compare to the one that cost $7 make a difference.
Blueberries Ice Cream
I attempted to make ice cream. Overmixed the ice cream and turned not that smooth. The taste of condensed milk is too overpowering and couldn't taste much of blueberries.
Here I am, definitely a beginner when comes to cooking.
Not to Forget,