This was taken on March before university reopen. I was so glad that they finally came back after three months summer break. I am missing the foodie partners !!!


I have been to Joomak for three times. I wouldn't find out this place if I am passing by and it's located underground. You only manage to see the board of Joomak when you are walking down the stairs. The door is close sometimes and it makes me wondering is the restaurant close? Is that a restaurant?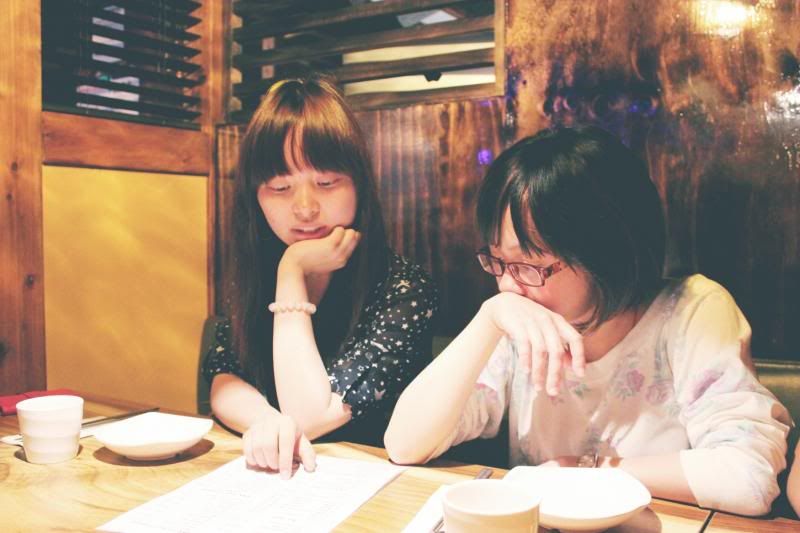 I have to make a call to book for the cabin. If everyone get what I mean. =)
"Asian at Work"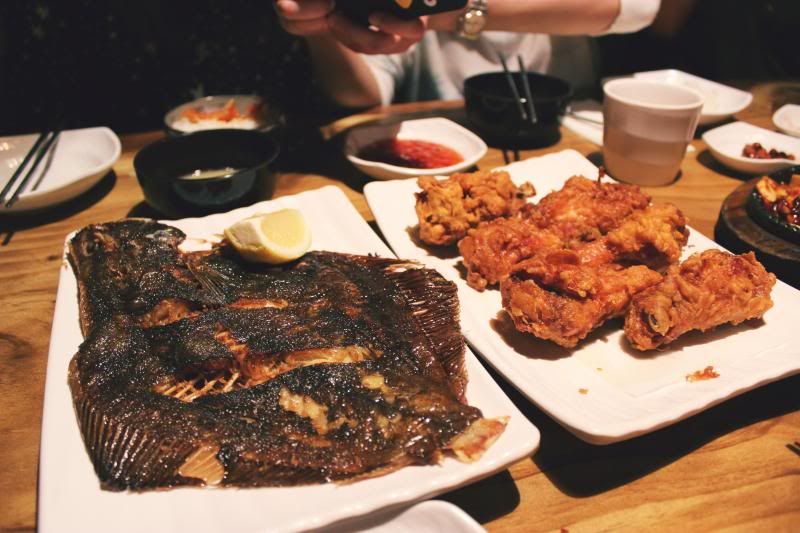 Flounder and Chicken drumettes
We also ordered Kimchi and Pork pancake.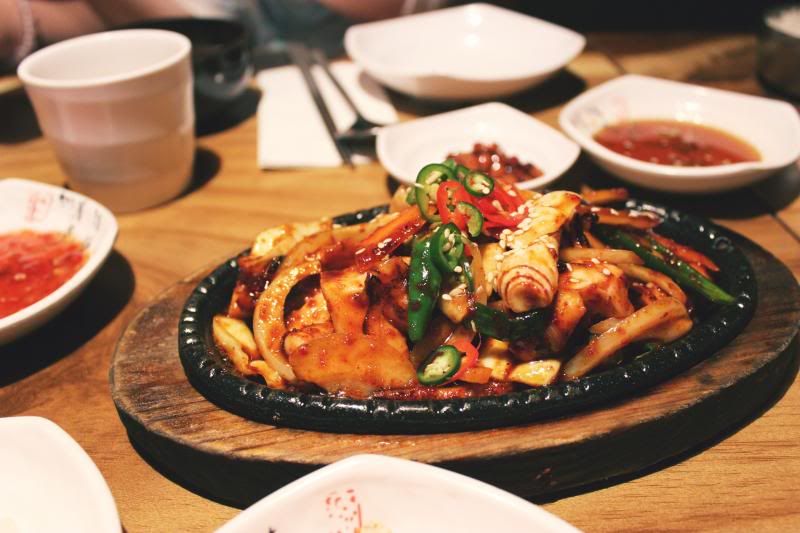 Pan Fried Spicy Squid
I think I'm the only one there who can eat really spicy!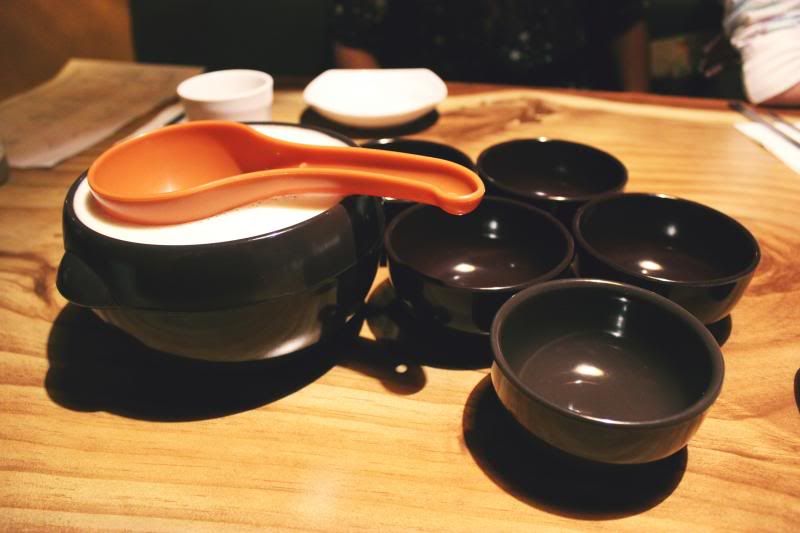 Mango Rice Wine. It taste alright but Peach flavours would have taste nicer and sweeter.
What can I say about this restaurant? I don't think the food is worth for the price. They have small portion of dishes yet slightly overpriced to me. I have tasted better kimchi pancake which affordable price and a larger portion of spicy pan fried spicy squid or even better one! The chicken drumettes was just average, less flavours, not something that I would like to order again.

The second visit was dining here with a Japanese friend. He ordered Bulgogi and Kimchi Stew. To be honest, the portion of the bulgogi definitely not fulfilling for a guy just by eating it with rice.

The only thing I am liking this place is the atmosphere and rice wine. That's it ! Wouldn't come back again unless I would like to have some sweet alcohol drinks.