Here is the final part for the Melbourne International Flower and Garden show 2012!
For the past week, I have been busy doing my assignment and catch up some studies. Honestly, I don't remember I go anywhere during this semester break!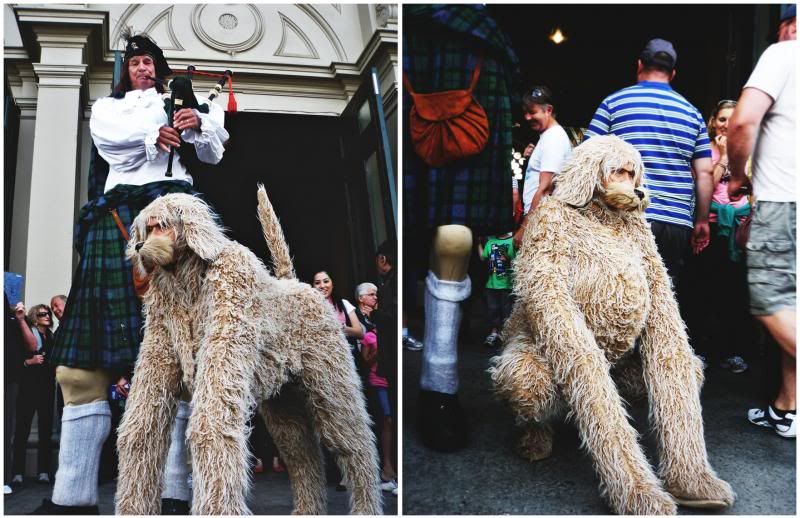 Was about to step my foot into the Royal Exhibition Building and greeted with this HUGE Scottish... and a dog pretended by a human. When the "dog" started barking and lying on the floor, a sudden moment, he peed. Kelly was just standing at the side where the "pee" directed to her face and no doubt, it was too quick to escape for her. Instead of feeling sorry, actually I was keep laughing to that. XD
Here's the photos of RMIT Student Floral Fashion Design: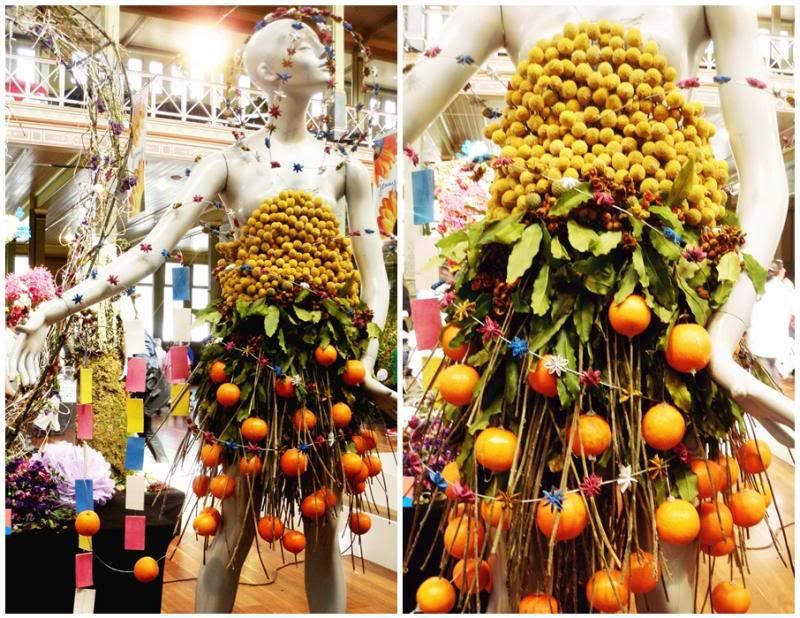 This is the most impressive arts to me for the day. I can't imagine how long the designer will stick those beans piece by piece. Oh! She got into 2nd place!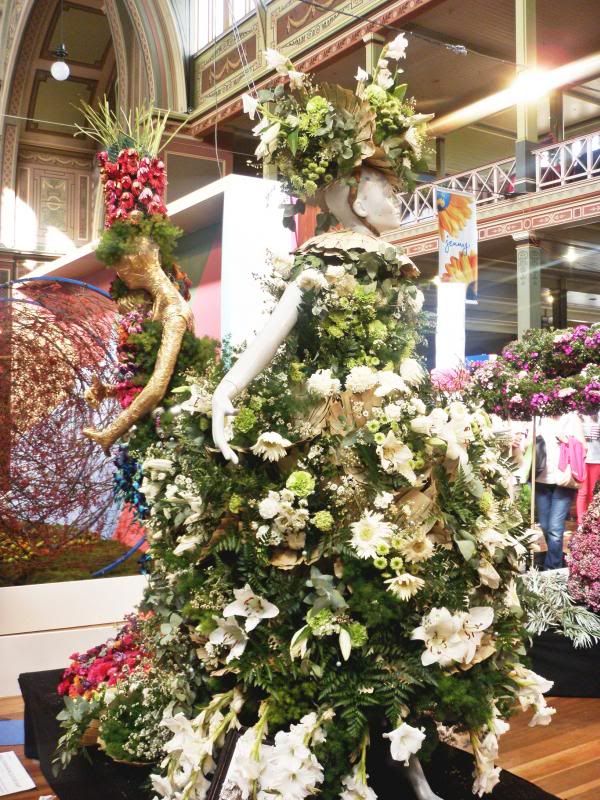 This is the first place gotten by Tyrone Dylan Susman.
My concept for 'celebration' looks at celebrating life after death. Making use of fruits and vegetable skins such as orange peels, pineapples, pumpkins, eggplants, honey dew, and lemons. I peeled them, shaped them, spray painted them, solidified them and finally glossed them giving these 'dead' peels a new lease on life. Each element and material I have used has been manipulated to give longevity and vibrancy once it is no longer living. I used traditional Mexican skull art to inspire the surface detail which is colourful, detailed, exotic, textured and intricate. My design references a Haute Couture piece, yet up close viewers realise the gown is made from fruit and vegetations.
27 March 2012
Honestly, I was blown away all the creativity of the floral dress done by the students from RMIT !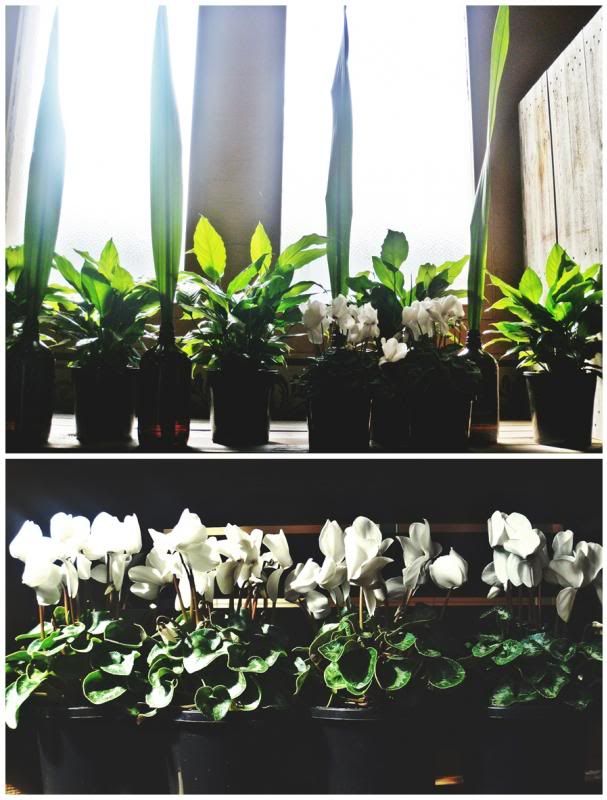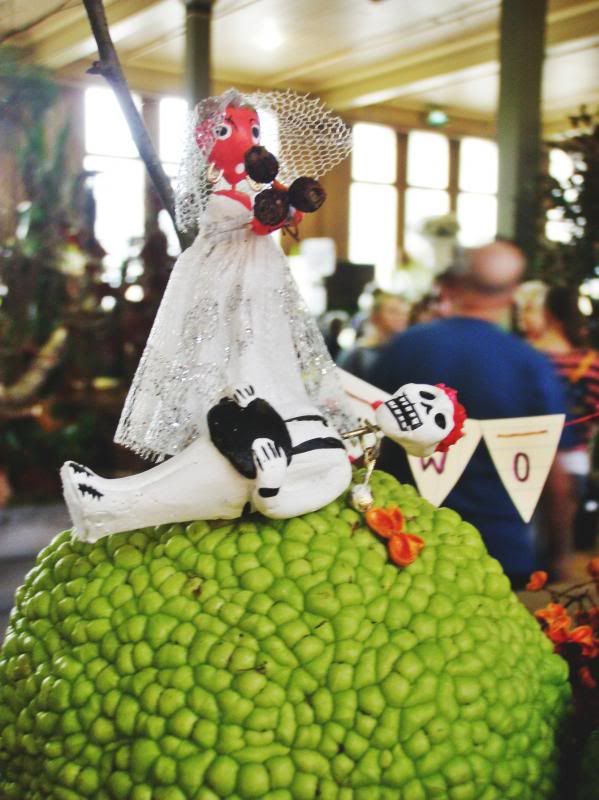 More flowers and flowers...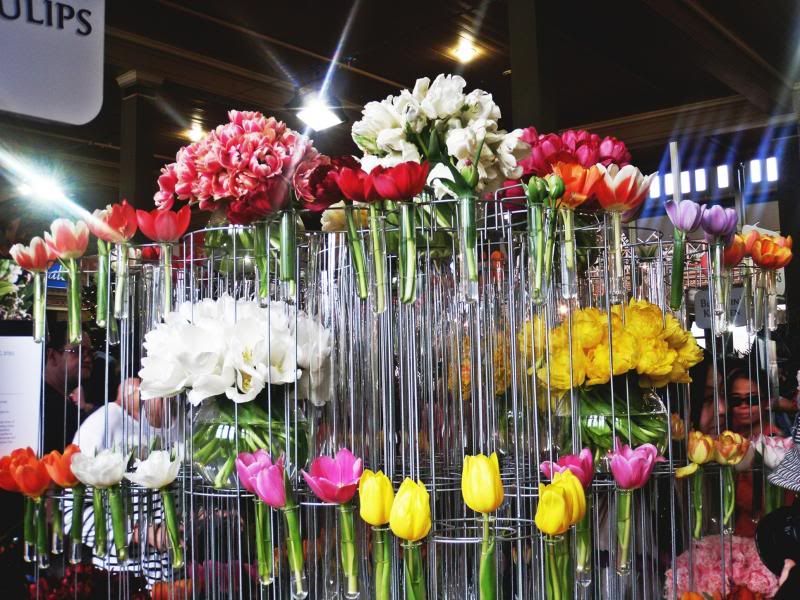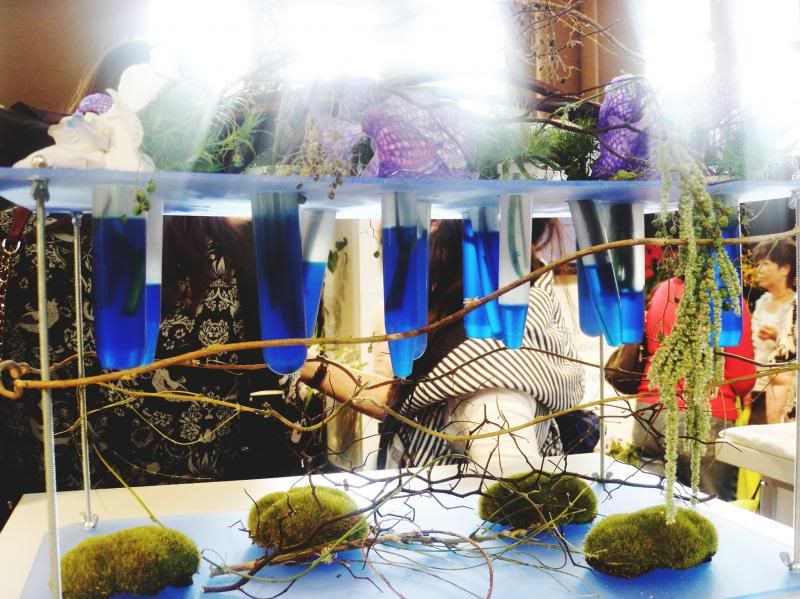 One of my favourites as well.
When I saw this, I was totally awwwww. Is there any girls doesn't like jewellery and flowers?
I couldn't stop myself keep capturing dozen of beautiful roses.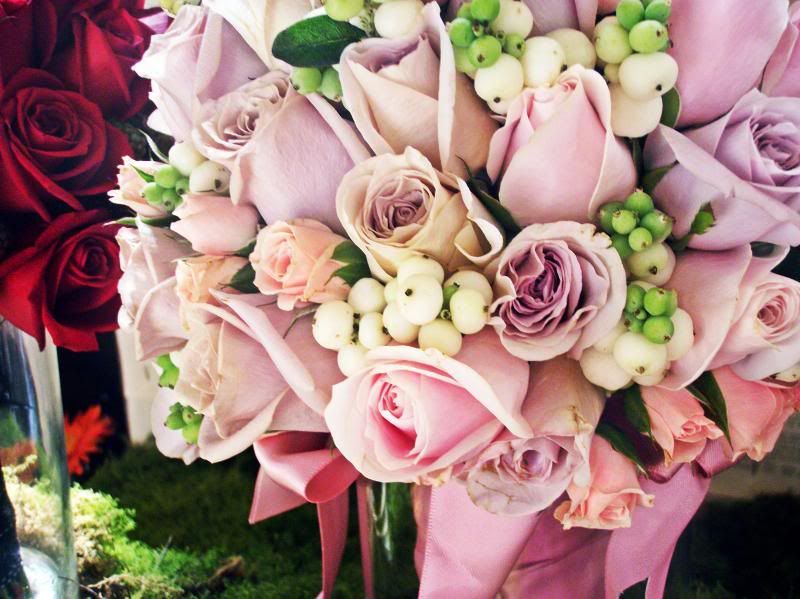 The crowd was massive and overall, I really enjoyed visiting this event. Definitely will pay a visit again!