Ohaiyoh !
It has been since awhile I blog about food. Here is it!
I'm officially declare that
Aoba
will be my second favourite for affordable Japanese restaurant in Melbourne so far. On last year July, my brother came here for one month holidays after he finished his study. For his last day of stay, I would like to recommend Stick Date pudding at
Giorgios Restaurant & Cafe Bar
before he leave Melbourne. We also decided to have dinner at Aoba since it's in the top list in Urbanspoon for Malvern area and sounds like I must give a try to their food !
It's a small cozy restaurant and it feels authentic with the food especially when comes to Japanese Chef. It only accommodates not more than 20 people in the restaurant.
We ordered
D set : $23.
2 pc of spring roll, 2 pc of pork dumpling, 3 pieces agedashi tofu, 6pc sashimi, main dish - Teriyaki fish included miso soup and rice
Teriyaki beef is perfectly cooked well ! $16.50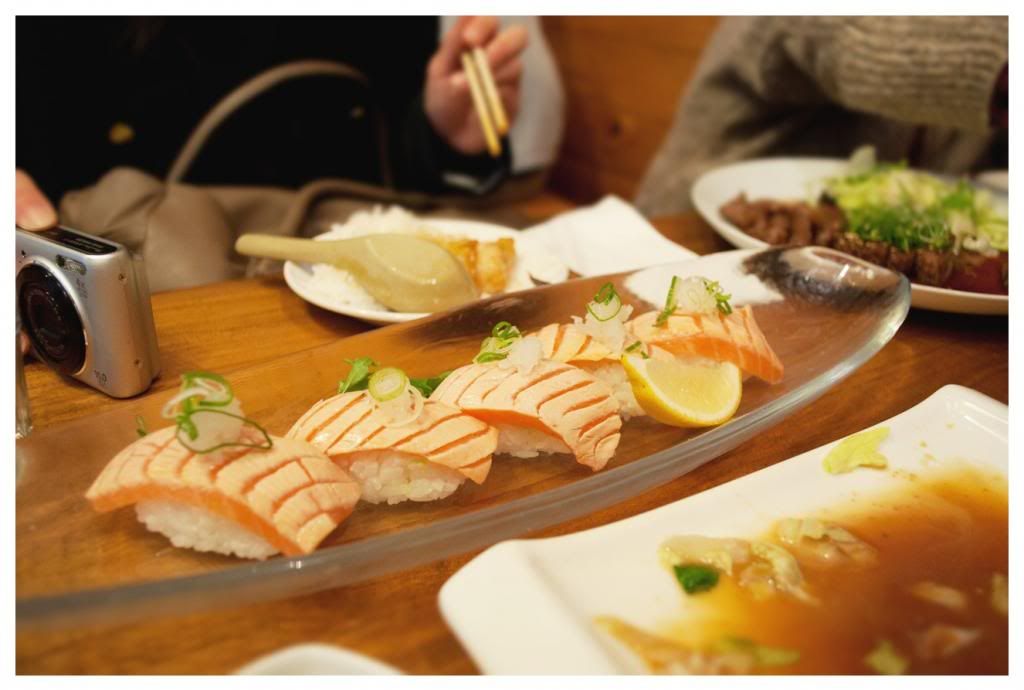 Sashimi $13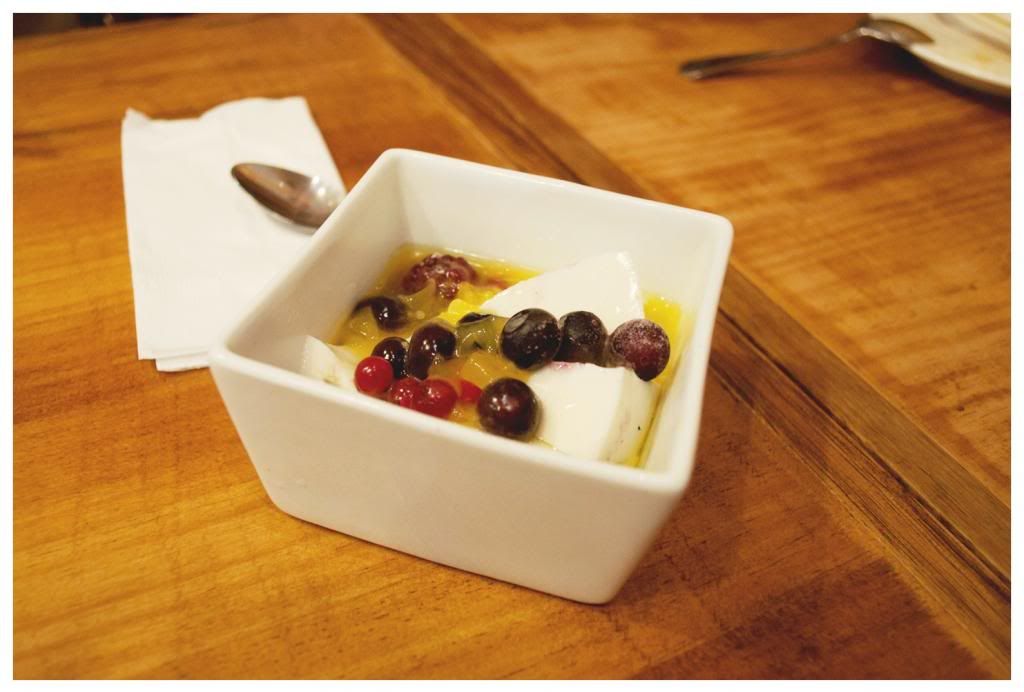 Dessert :
Coconut Milk Tofu
. Nothing special about this.
Friend of mine, Kelly is particular about the Japanese food since she has been travelled to Japan and tried their local authentic food. Guess what, she compliments Aoba has pretty decent Japanese dishes.
That was the last photo we taken before he left melbourne!
The second visit was recently on last month.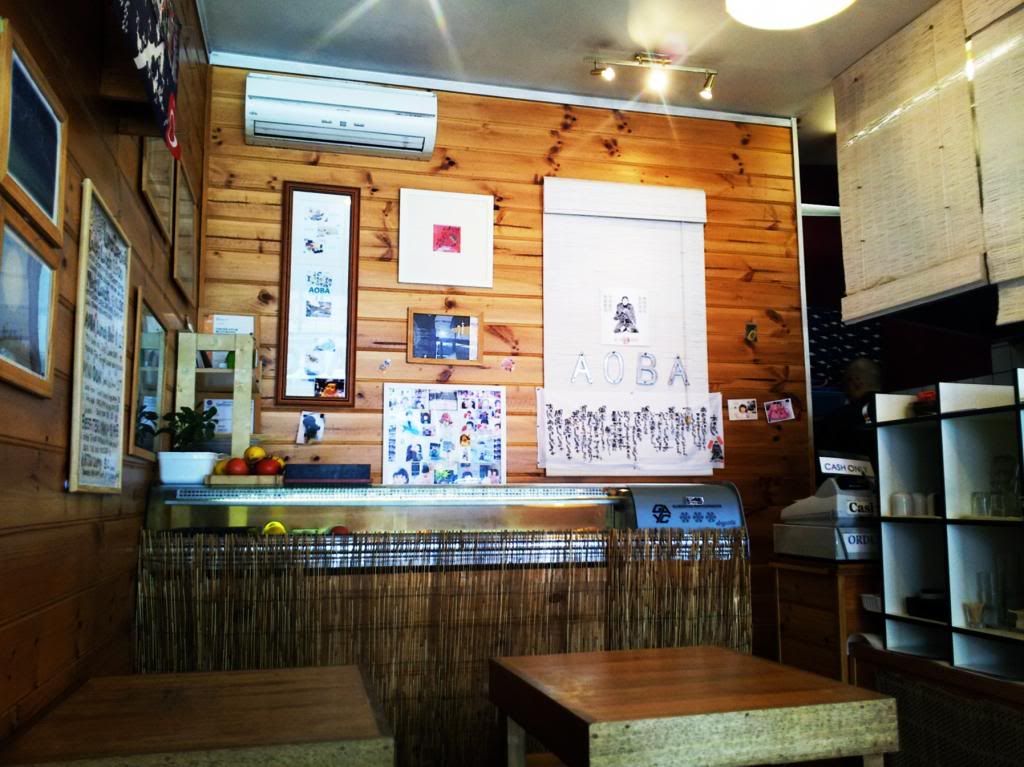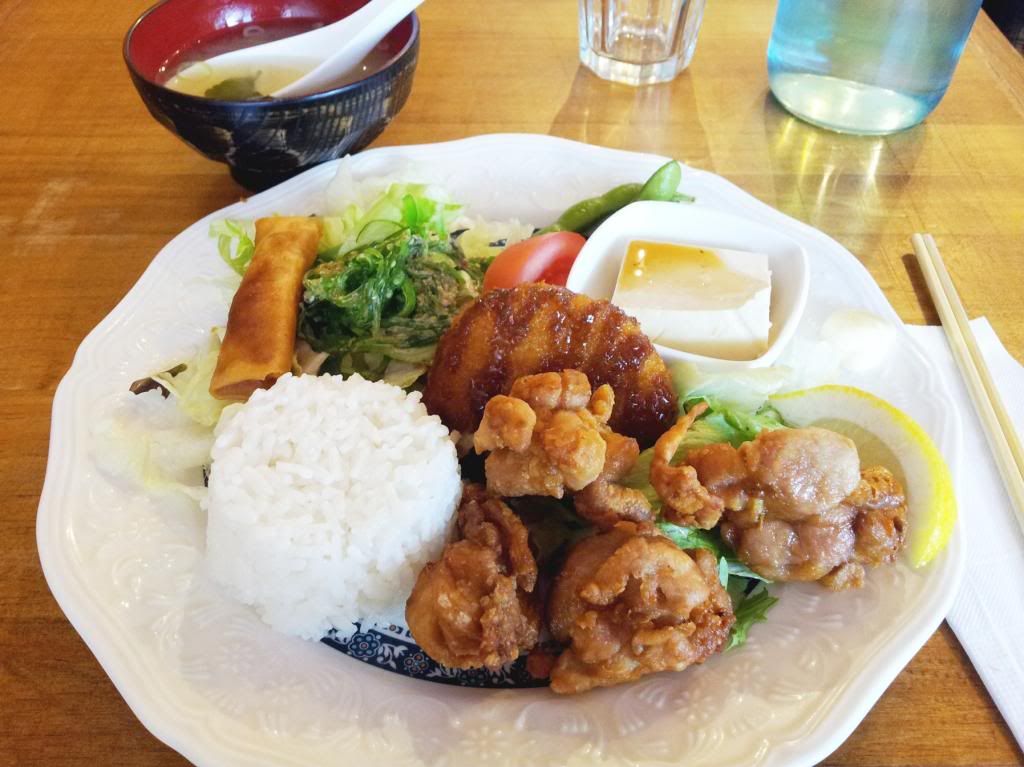 Lady's Lunch: $9
Assorted dishes incl. Vegetable quroquett, springroll, Edamame, seaweed salad, mix tofu salad, steamed rice and I chose Karaage Chicken instead of Teriyaki chicken or Teriyaki fish and Miso soups.
The fact that I love trying different varieties of food and always opt for sharing if possible. This Lady's lunch meal is perfectly fit for me. Next time, I would like to try their bento as it seems highly recommended !