28th July 2012
Did volunteering for
Otway Conservation Ecology Centre
for the first day. The distance between the Ecology Centre and
Bimbi Park
probably 5 minutes driving. Initially, we thought 5 minutes walking! I was so excited when I heard of this volunteer 3 days 2 night field trip as I always wanted to do ever since I came to Australia. I made the decision just before the two days of the trip without any further thoughts. To do something related to nature and ticked off my list-to-do. New experience!
Wasn't expecting heater in the cabin but there is! Phew.
I'm glad that cabins that we stayed weren't far away from the bathroom or the kitchen. Less than 30 seconds walking for each of them. Clean toilet and bathroom.
But gotta pay for shower. I really feel amazed that how I could shower less than 3 minutes and extra time for me to wash my face!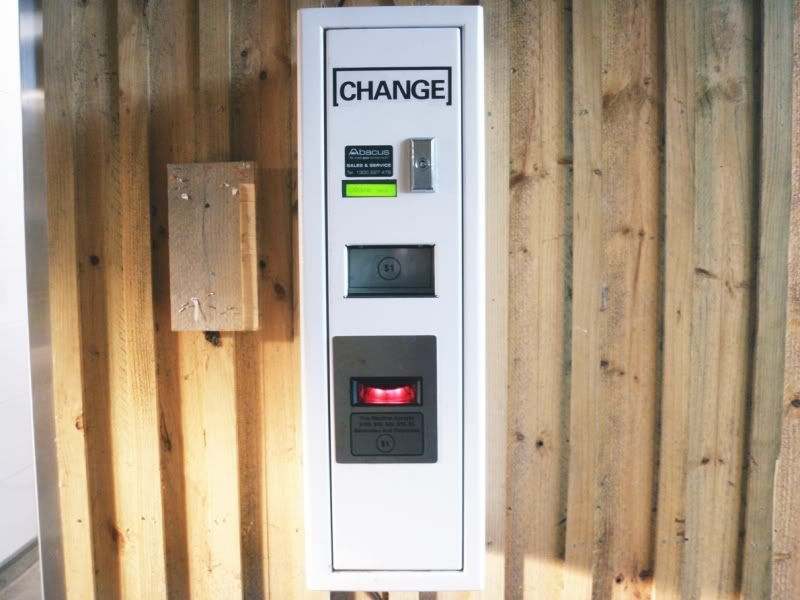 No worries for lacking of coins because they do have the change machine.
The kitchen and dining hall. The equipment provided in the kitchen is way below my expectations. I have to boil the water in a separate pot and wait for it to cool down. Apparently, the kettle was rusty and it seems like no one has been using it for years. Even worse, we can't consume the water direct from the tap. Advise: Bring your own water bottles if you are planning to stay here.