We were planning to dine in at Mamasita but it was full and they told us that we'll have to wait for 3 hours till 10pm. Unless there is table which finish earlier! Then friends of mine went to check out Cumulus and it was full again! Same thing that we gotta wait till 10pm. So, we just randomly walked along the street - Flinders Lane and we found out that
Lot 7
seems offering the most reasonable price comparing the others.
95 Flinders Lane.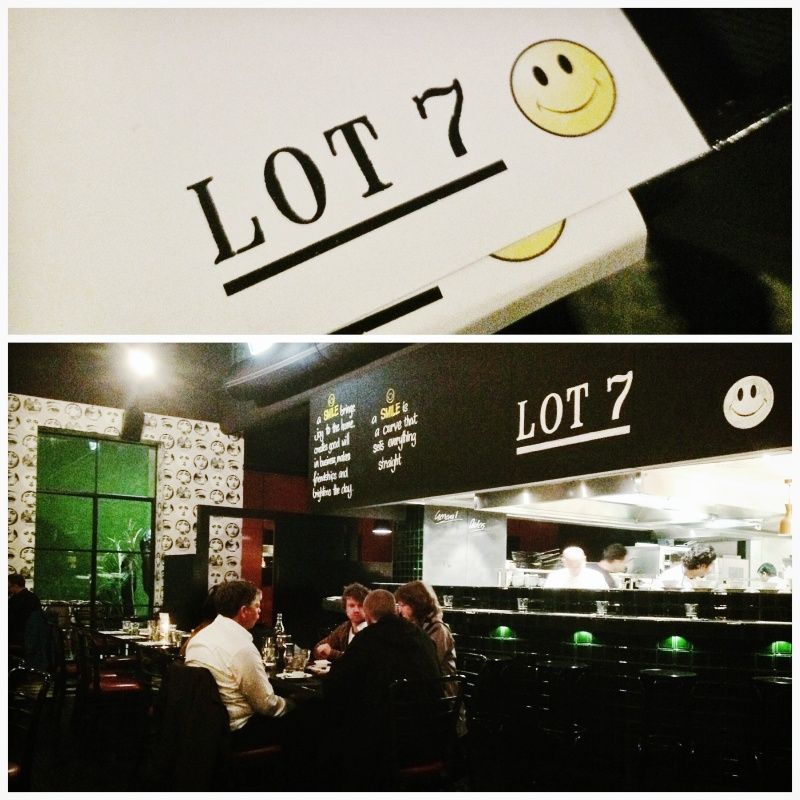 The space was substantial and I would expect that this building was once a warehouse!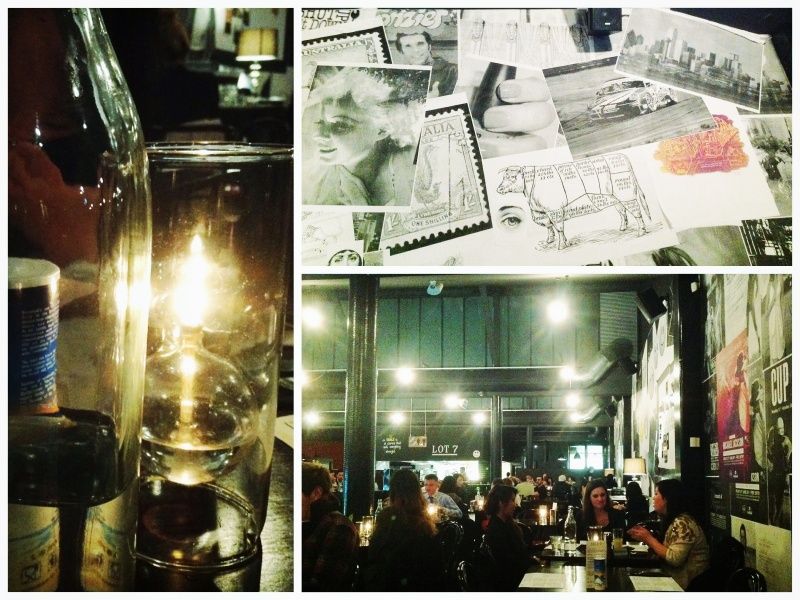 From Left to Right,
Top: Dinner special of the day -
Slow Cooked Moroccan Style Lamb + Lentil Pie
with chick peas, minuted yogurt + spicy harrissa.
Penne Ragu of Slow Braised Lamb Shoulder
in red wine served with peas + Herbs.
Bottom:
Pumpkin Risotto Butternut Pumpkin
with caramelised onion, goat's cheese + sage butter
Beef Burger Lot 7 -
black angus beef pattie, lettuce, tasty cheese, chutney + chips
All dishes were equally good ! Beef burger seems the popular dish as we observed quite a number of people were ordering it. The pie was really good with sauces and I just gotta love the pumpkin risotto. Goat cheese just gotta be on my list of favourite!
And Finally, I tried
Panna Cotta
for the very first time! I'm not sure how good Panna Cotta should be taste like. But this was pretty good.
The most interesting part of this dinner was meeting a Japanese backpacker - Taichi. He spent a month all the way from Brisbane towards Melbourne through hitch hiking. That gotta be my first time of hearing those interesting experiences from a real backpacker. He has his own tent and just slept anywhere no matter where he goes! I was like Wow, that's really cool. Imagined that how could I ever will do that in my life? How I wish that I have that courage to do something crazy at least once.