If you are beer person, then definitely must order the german beer! They have varieties of beer to choose.
While my friend recommended this:
HB Dunkel
- A fresh, crisp dark lager featuring malty, caramel and roasted flavours.
and my brother loves it !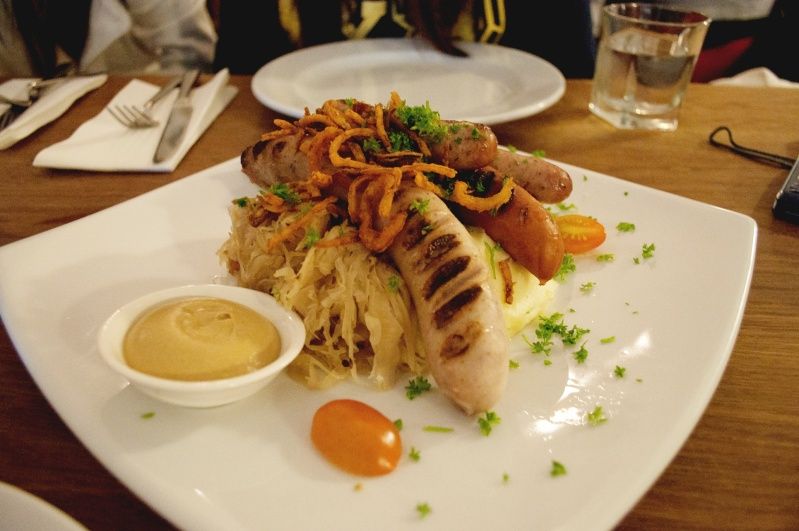 HB Wurstplatte
- A selection of German Bratwurst,
Nürnberger
and Kasekrainer.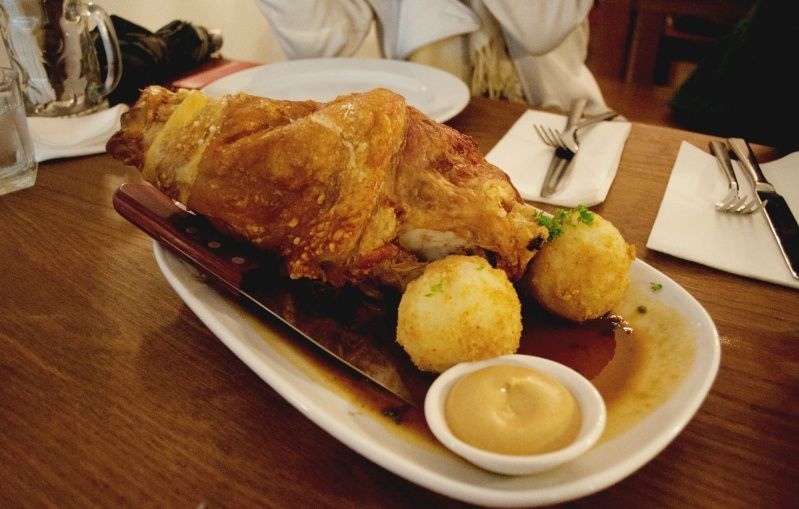 Schweinshaxn
- Bavarian pickled roasted Pork Knuckle on a bed of Sauerkraut served with house made Potato Dumplings and natural Beer Pork Jus.
This is must try! It's a german speciality. The fatty skin is brown and crispy and the meat inside is still juicy and succulent.
Three of us hardly could finish this pork knuckle! We did in the end, we tried hard. I'm wondering how could the people who sitting on next to us could finish this one whole plate of pork knuckle by himself ? If coming with a group of 5, perhaps could order
HB platter
with selection of pork knuckle, pork belly, sausages, Schnitzels, Red Cabbage, Mashed potatoes, potato Dumplings and natural beer jus.
Meat eater and beer lover? Perfectly right place for you.
Photo by :
Kin Meng