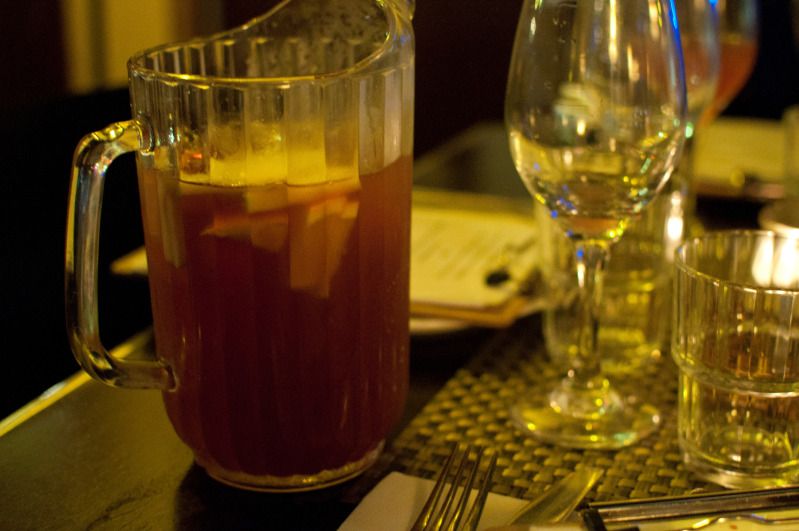 Paella (mains) - Small seafood
. Please Allow approximate 30 minutes to serve on table.
Tapas that we have ordered: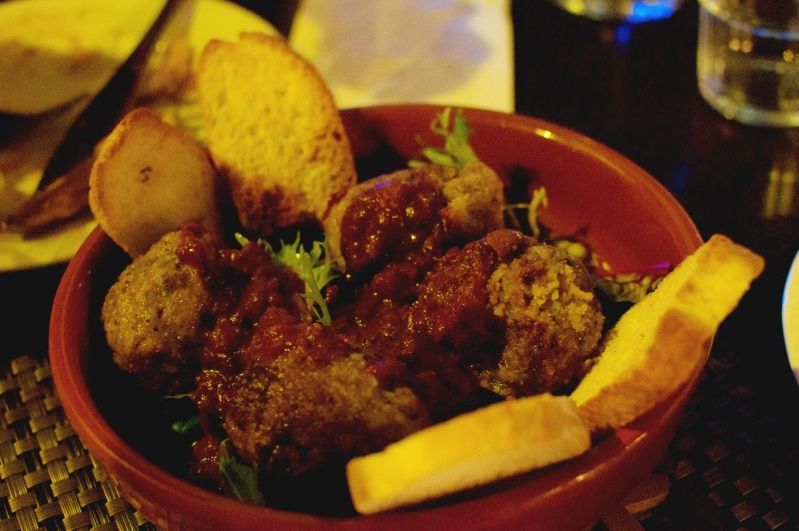 Albondigas de Cerdo (Pork Meatballs)
Queso (Cheese)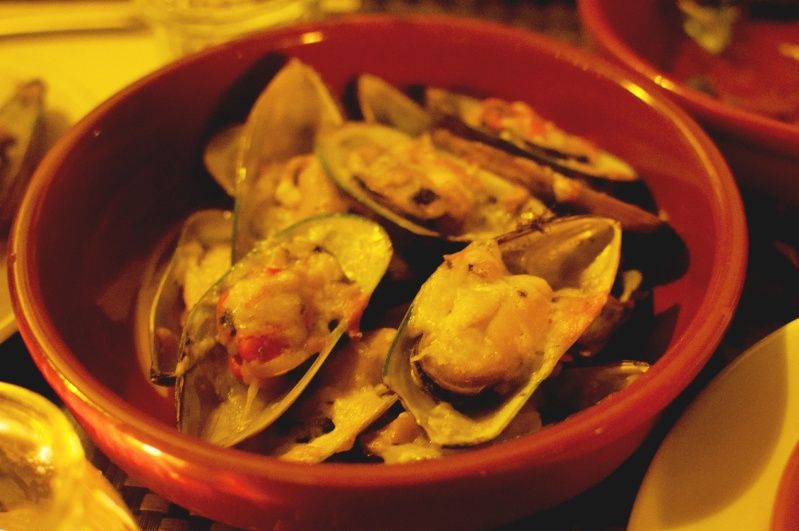 Vieras Rellenass (Stuffed Mussels)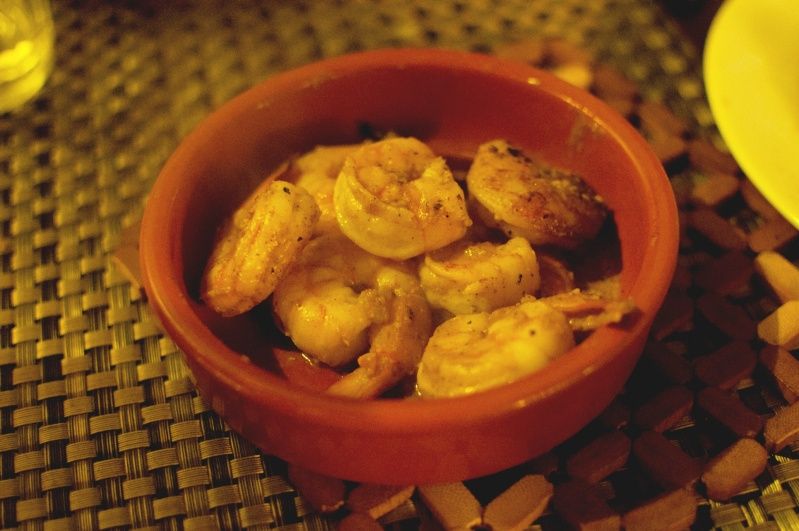 Camarones al Ajillo (Garlic Prawns)
To be honest, I would not want to return to this restaurant anymore. The food and service was horrible. Maybe not. Just the garlic prawns is the most unpleasant dish! As if it's like frozen prawns that you could buy it from the supermarket. In addition, it did not make sense for a Spanish restaurant ran out of chorizo (spanish sausage) when we would like to order it. They also made a mistake with our orders when the restaurant wasn't that busy.
Despite with the unpleasant meals at Docked, we still had fun with chatting.
After getting "high" with all the jokes that we have talked about it, out of sudden, I mentioned that I am strong enough to carry my mum because she is shorter than me. So we did the testing and here's the proof ! But it didn't last long for more than 5 minutes? Just managed to take a photo as I was trying to tell my brother : "Hey faster take a photo, I couldn't stand it anymore!"