Last month, 21st June was my birthday. I'm grateful that my brother was here with me as his accompany just made my day. Not to forget my close friends' accompany too! We had a great dinner at Veludo located at Acland Street, St Kilda. I bought the coupon from Groupon and this is best deal I ever bought ! We could order any mains from the menu which is pretty awesome.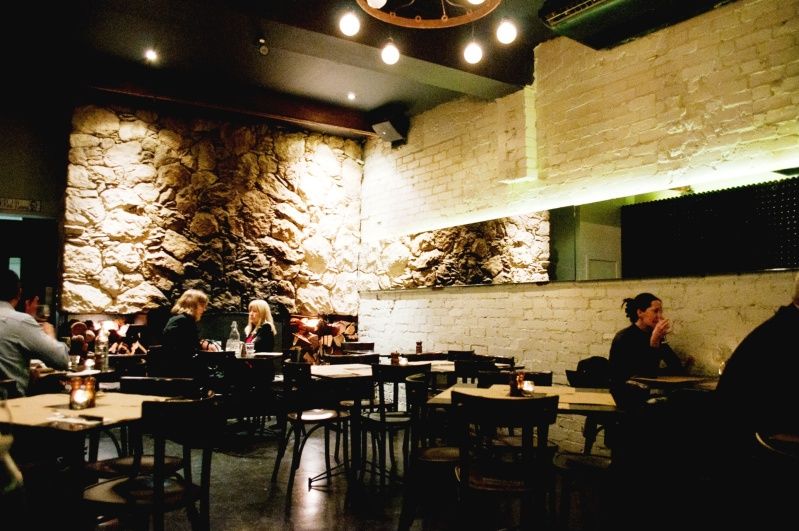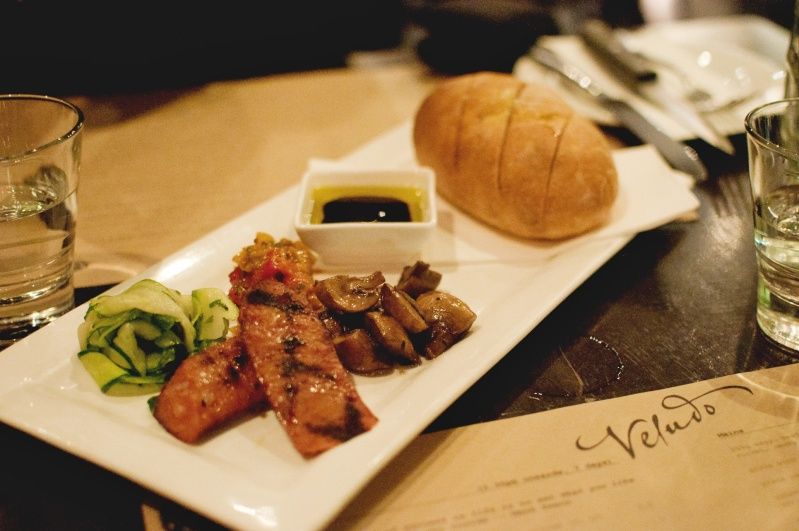 Entrée - Start with the Chef's Platter of Marinated Zucchini, Char-Grilled Chorizo with Roasted Red Pepper Relish, Warm Marinated Mushrooms and Fresh Ciabatta with Balsamic and Oils.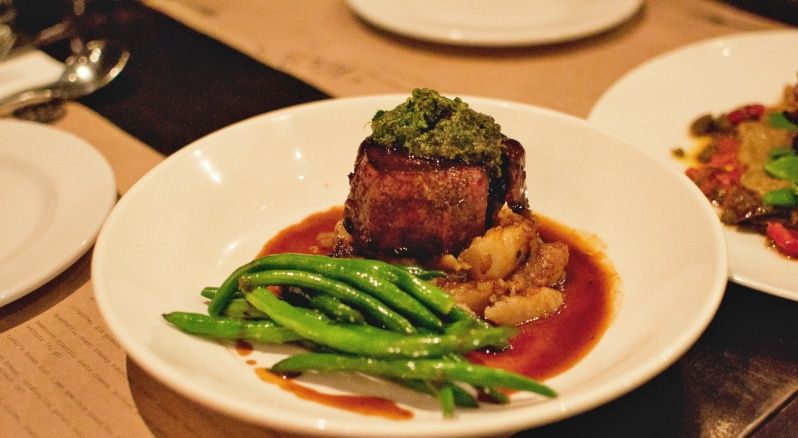 Eye Fillet
, garlic & rosemary roast turnips, beans, salsa d'erbes
Twice Cooked
Pork Belly
, cauliflower, vanilla, blackened pear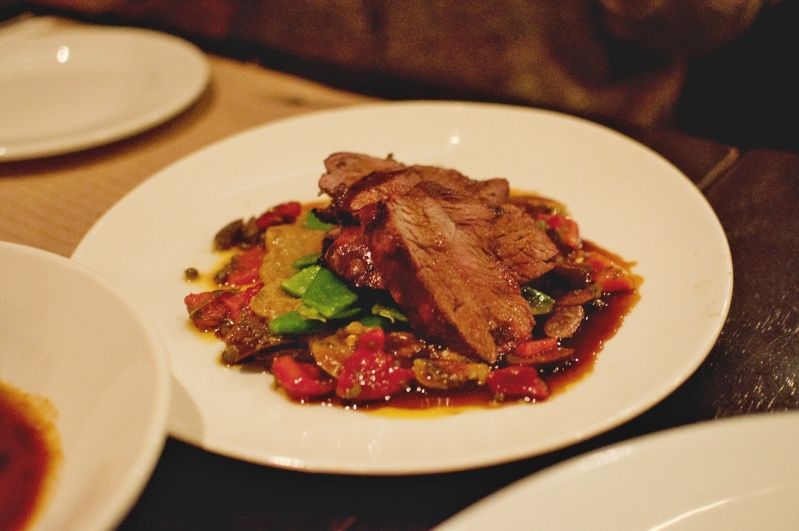 Lamb Rump
, eggplant, olives, roast capsicum, capers, lemon, snow peas
Linguine
, qld prawns, zucchini, lemon chilli, crayfish butter. This was the least impressive dish that we've ordered.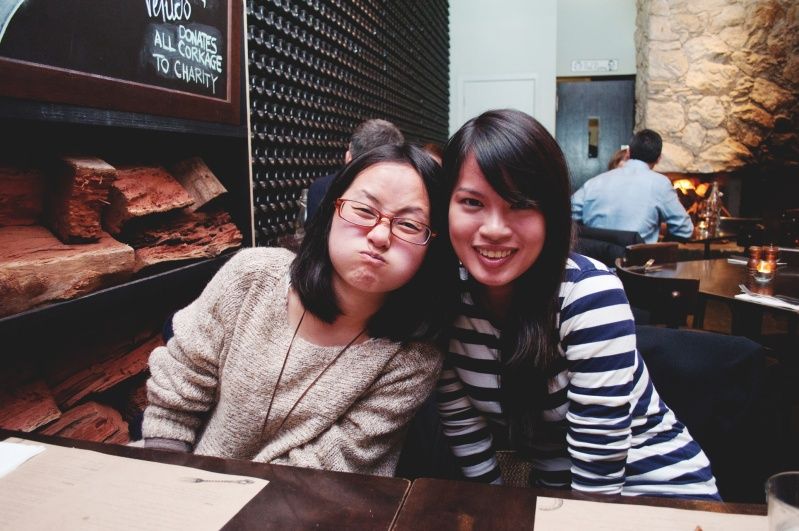 Speaking of how we met as we have been talking about it, it's kind of unexpected that we hang out quite often and getting close with each other. We got to know each other through mutual friend and normally it's hard to stay contact as expected. It's pretty funny that the friend who introduced them to me and she left. Because of that, we got close to each. Overall, I'm lucky to meet them !
Not any fancy celebration but simple dinner plus good environment is perfectly good. Just gotta love the best accompany on the special day is more than enough. Love you gals !
Photo by:
Kin Meng