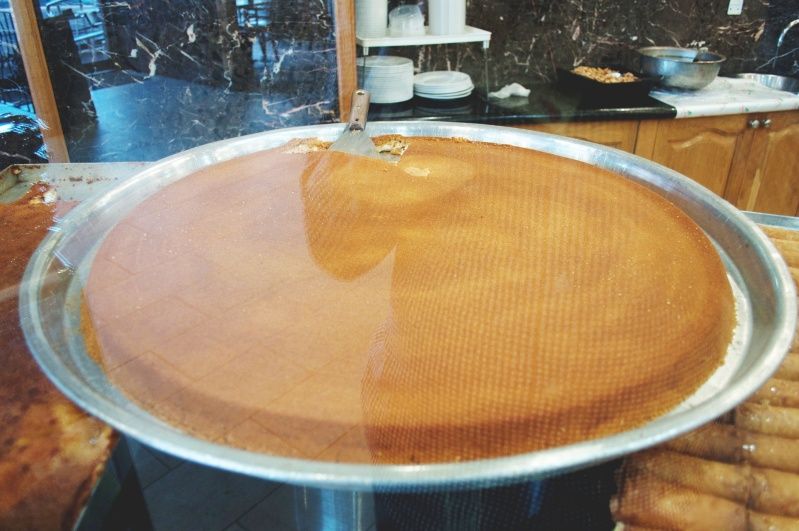 New try of the day! - Lebanese Sweets and Pastries
Saw the lady was cutting this dessert and it attracted me. It sparked my curiosity and I asked : "What's the dessert?" The moment she spoke, I knew that I have asked the wrong question. She started explaining all the ingredients which I never heard any one of them before. Absolutely nothing absorb in my brain. Eventually, I tends to googled what's this dessert call.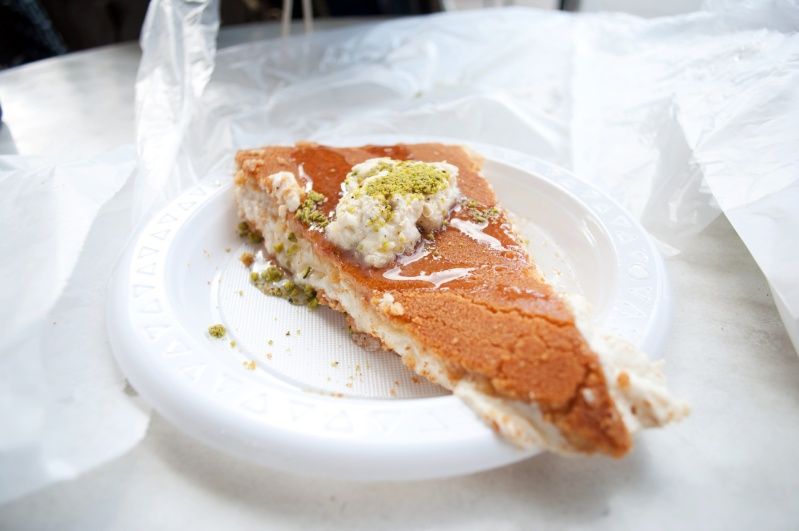 "Kenefeh or spelled Knafeh, Kunafeh, Kunafah, is a traditional Arab cheese pastry soaked in sweet syrup thought to have originated from the city of Nablus, in Palestine." cited from Wiki.
Not a fan of this and my brother said it tastes like rotten egg! Come on, he never taste of any rotten eggs before. He just couldn't describe how weird it actually taste for him. Anyway, three of us included friend of mine, Andrina are not liking it as well.
Half Moon Cashews
Bird Nest - Fillo Pastry, Syrup and Cashew
Nevertheless, the Half Moon Cashews and Bird Nest are crisply sweet !