Guess what I did for my pre-celebration of my birthday this year. Thank you Nuffnang and Roadshows for the two free tickets watching
The Artist
at Village Cinemas Jam Factory Goldclass Cinema ! It's located at 2-500 Chapel St South Yarra. I got it, I got it. I was terribly late talking about it now. BUT, better late than Nothing!
"An Irresistible reminder of nearly everything that makes the movies great." - The New York Times.
"It is irresistibly charming. And it is utterly unmissable" - ED Gibbs, The Sun-Herald.
It was my first time ever watching silent movie, black and white film. I wasn't interested at first but after watching the trailer, hey I shall not missed this ! It's perfectly spending time with my brother to watch this great movie as my pre-celebration. Free popcorns and drinks also provided to us. The servicing was great !
Starring Academy Award winner Nominee BÉRÉNICE BEJO,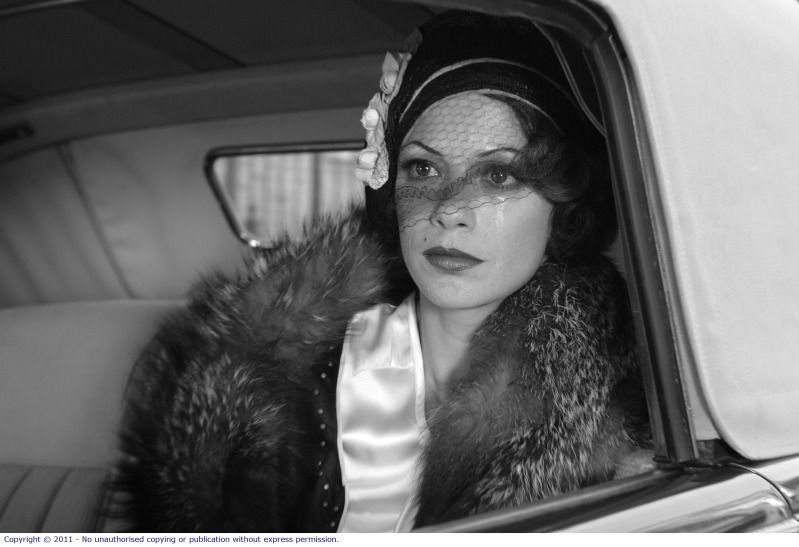 Starring Academy Award winner JEAN DUJARDIN.
Honestly, I never love watching black and white film but this is an exception to me. For your information, this movie is the
Winner of five Academy Awards including: Best Picture, Best Actor,Best Director, Best Original Score and Best Costume Design.
Michel Hazanavicius's THE ARTIST is a heartfelt and entertaining valentine to classic American cinema.
Set during the twilight of Hollywood's silent era and shot on location in Los Angeles, THE ARTIST tells the story of a charismatic movie star unhappily confronting the new world of talking pictures. Mixing comedy, romance and melodrama, THE ARTIST is itself an example of the form it celebrates: a black-and-white silent film that relies on images, actors and music to weave its singular spell.
Currently, It's available to Rent and Own on DVD, Blu-Ray & Digital Download from 28 June 2012.
DVD SRP $39.95- 96 minutes- PG
BLU-RAY SRP $49.95- 100 minutes- PG
Now it's your time to judge how good the movie is!