I visited this restaurant again. This is the only korean restaurant that keep me coming back for their spicy rice cakes and fried chicken. I wrote a post about it and you can find it
here
. But this time, we came with group of 4 and I could try more dishes! Trust me, you need to try this authentic korean food. I recommended this to a lot of friends of mine and non of them not coming back for their food !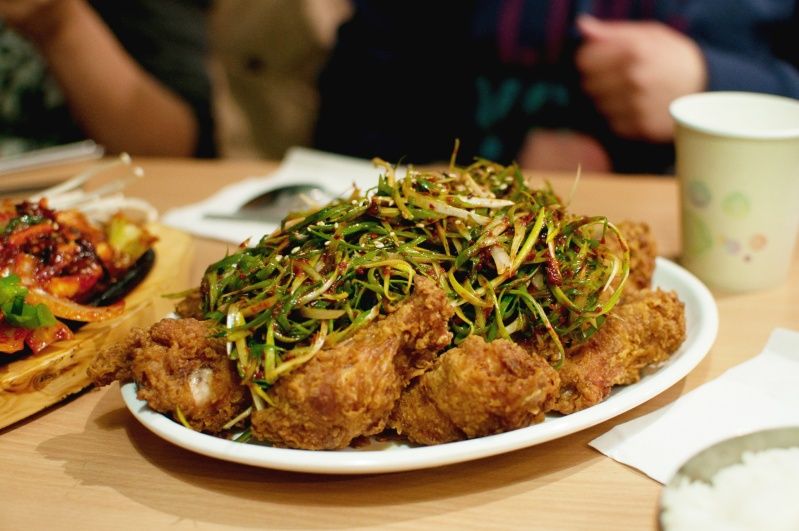 Spring Onion & Chicken
Still good but I still love the hot & spicy chicken!
Squid and Pork Bulgogi
Not recommended if you not a person who loves spicy =)
Spicy Rice Cakes - Theokbokki
This was what I ate on last visit.
Fried Chicken with Spicy Sauce.
MUST ORDER!
Mook Ji Bar
406, Lonsdale Street, Melbourne 3000.
Telephone: (03) 9600 2661
Open 7 Days
Trading Hours :
Monday-Saturday - 1.30am - 11pm
Sunday (& Public Holidays) - 3pm -10pm