Finally, I could just say that I've been to Miss Marples Tea Room after three years being in Melbourne! Just right after we visited
Sky High,
we went to Miss Marples. So, currently is winter season in Melbourne and they are having special going on -
Christmas in July.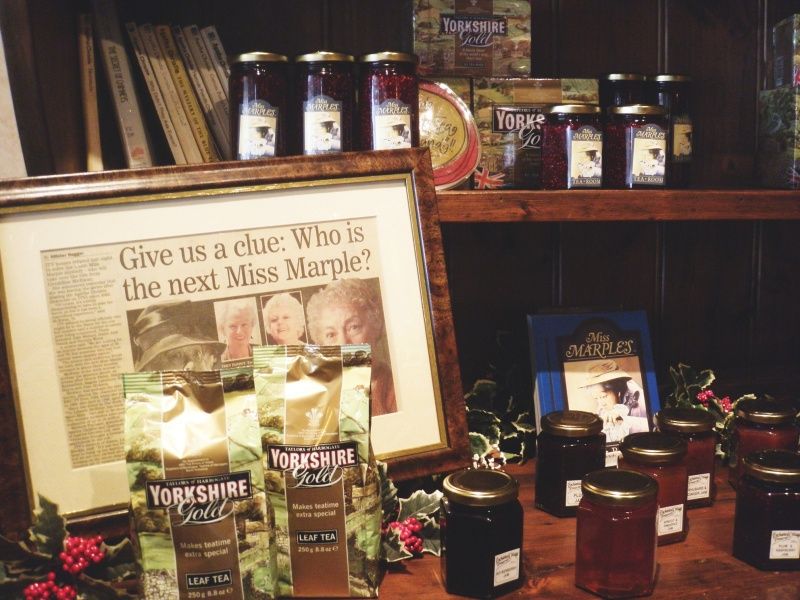 Bottle of Jams are selling between $8 and $13+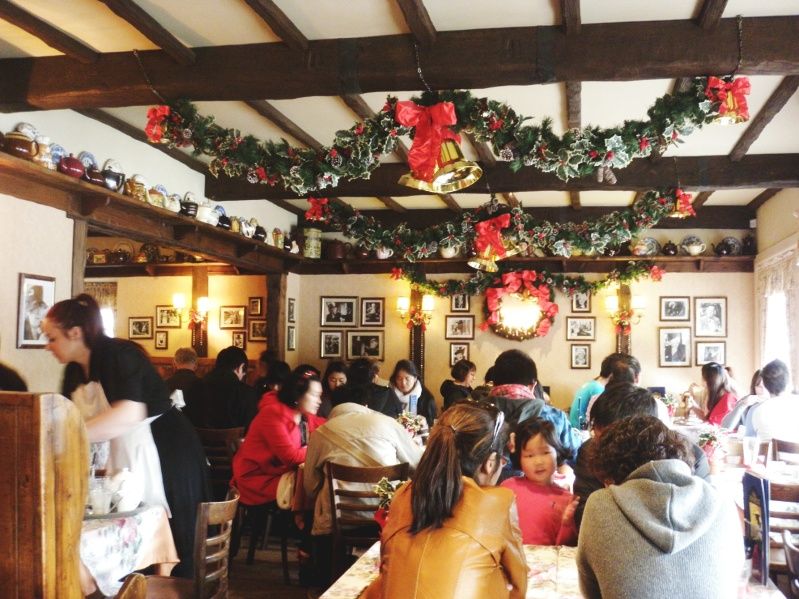 I just love the decor !
Finger food - Sheed Turkey Breast with Cheddar and Cranberry Sauce. Drinks - Teapot of Taylors and it's voted "best cup of tea in England" by the British Tea Council. Sorry, I gotta doubt it.
Main Course - Open Sandwich : Miss Marple's super slimming smoked Atlantic Salmon with salad served on a slice of sourdough. I really love this dish as salmon is always my favourite thing.
No way that we could missed out the scones as this is the main reason why we came to visit Mount Dandenong! Everyone have been keep talking about how good the scones over here! Definitely have to order
Devonshire Scone - One Fruit and One plain scones
. It's quite different compared to what I ate scone for the first time being here. I thought scone is gotta be a little bit of hard, have to put into microwave to heat it up and soften it. That's what I remembered. Somehow, Miss Marple's scone to me is more like a sponge cake. Soft yet good. It served its own delicious home-made jam and lashings of freshly whipped cream.
The last chapter of the menu - We ordered the Sundae. It looks huge! But oh well, it seems like 3-4 scoops of vanilla ice cream and covered with whipped creams.