To be honest, I always feel reluctant to accompany my mum going to the morning wet market when I'm back in KL except if I wanted to go out for cheap breakfast. Not to mentioned that I'd rather stand in a particular clean spot and wait for my mum done with her grocery shopping in the specific areas which is selling fresh fish and meat. Trust me, you wouldn't want to walk in if you are wearing slippers.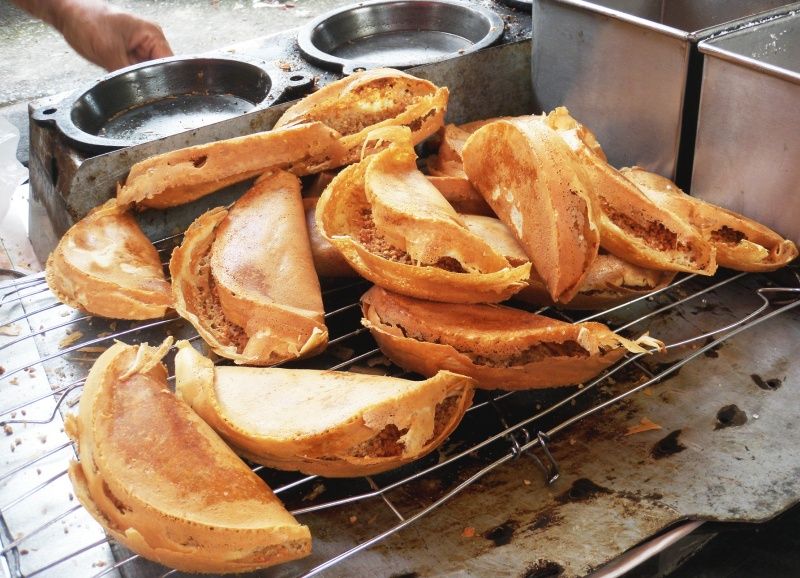 Apam Balik - thin crepe which is more crispy that you could easily found in the market. I'd normally refer it as "Jin Long Bao" in Cantonese. Nothing beats the traditional taste of crushed peanuts, sugar or/and corns.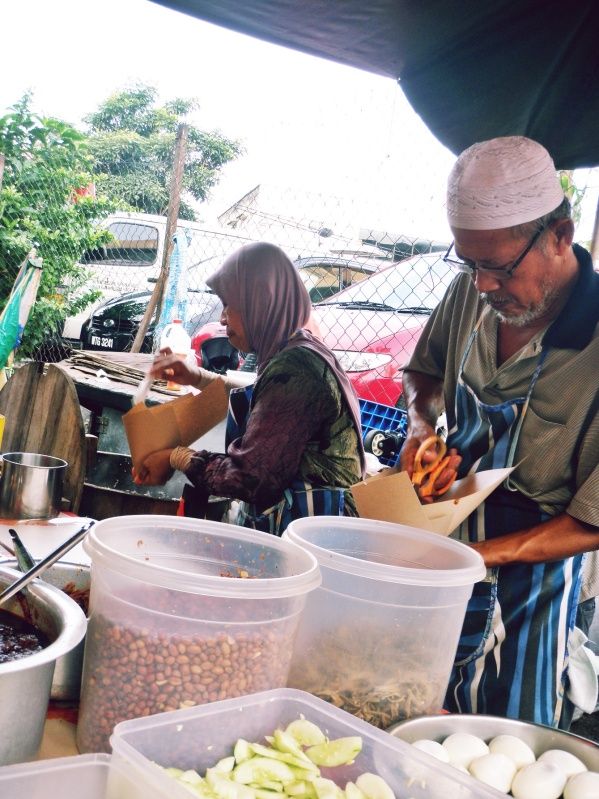 Nasi Lemak. This is a MUST. Don't tell me that you haven't eaten this yet if you travelled to KL.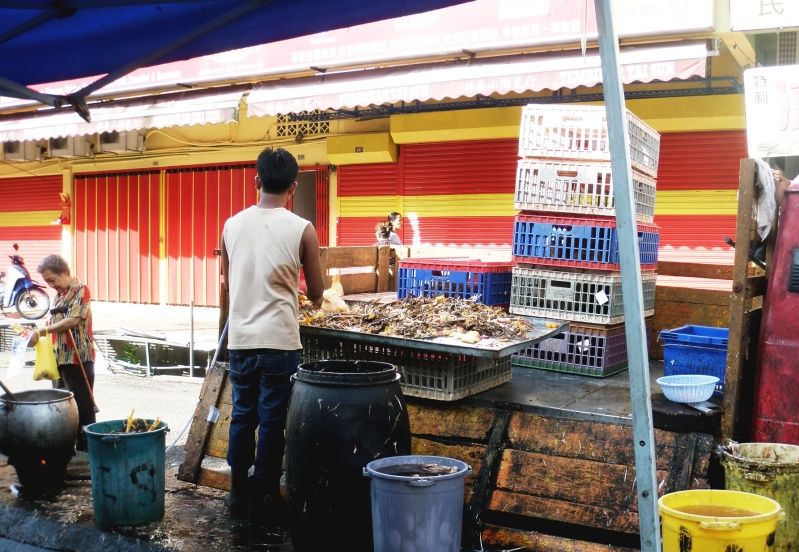 Yes, They sell chicken alive!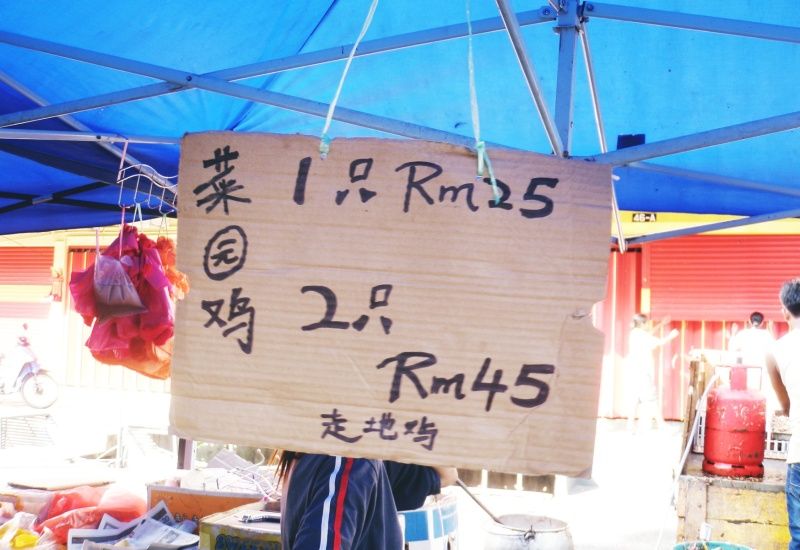 菜园鸡 means "Village Chicken" which indicated it's organic and these chickens are feed on natural foods.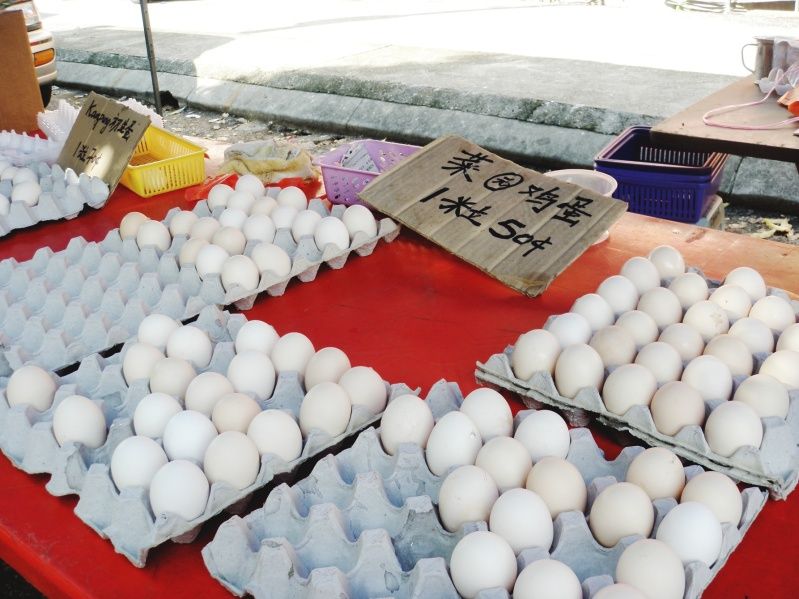 I always amazed with those aunts who actually knows how to pick the fresh chicken. Like HOW?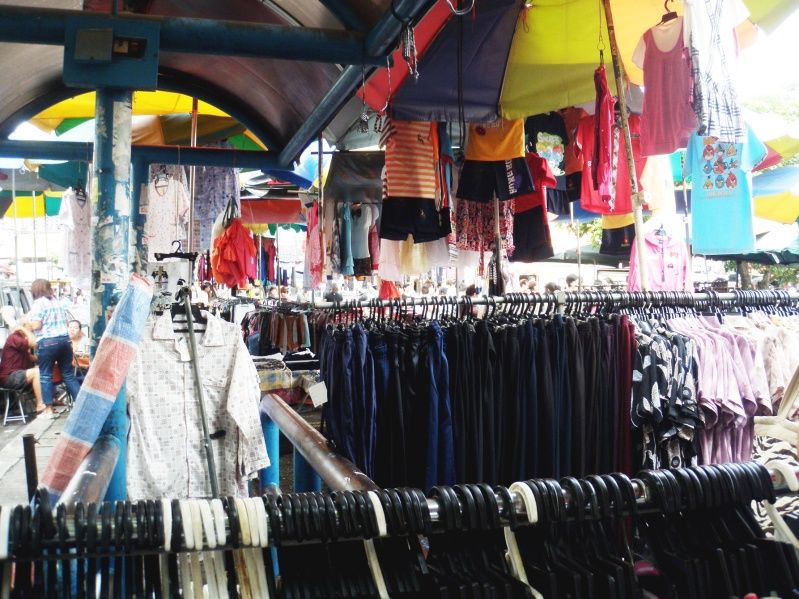 Sometimes , not necessarily have to go to shopping complex and buy clothing.
Look, I found some pretty good quality of basic tees in the market !