Royal Exhibition Building, Carlton.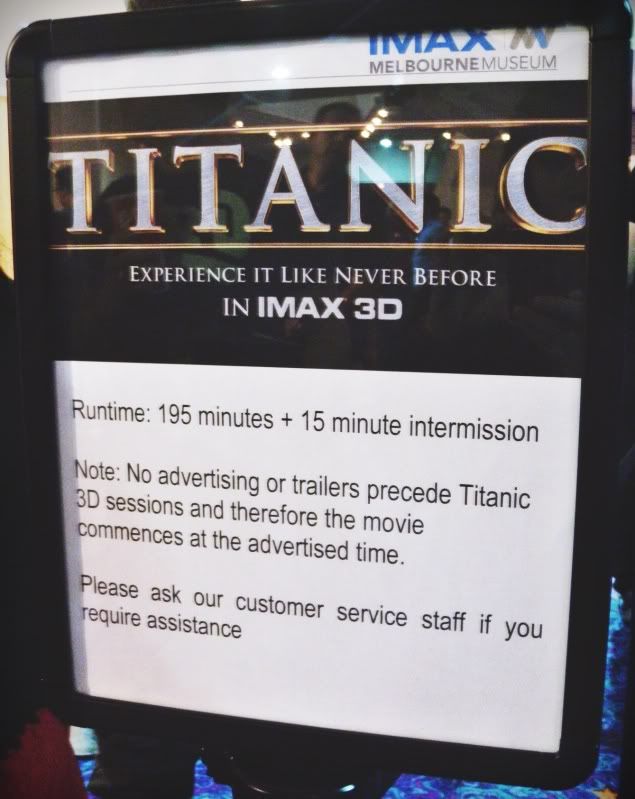 Last Friday, met up with Jess and Wen Qi for Titanic 3D. When was our last time of outings together? I hardly could remember that. Seeing each other just reminded us how fast the time passed by. We met each other since the day of orientation in university.
Honestly, I have not been watching a complete 195 minutes of Titanic movie. I'm glad that there is opportunity to experience the 3D at IMAX and it's the world's third largest screen after all. It was good experience. Besides that, I dont wanna compare this 3D to others fantastic 3D effects, because I would thought that this movie is worth to watch it at IMAX !
For more information about Titanic 3D at IMAX, click here!