I did not expected that Thai Culture event was so much fun and had loads of things to see around !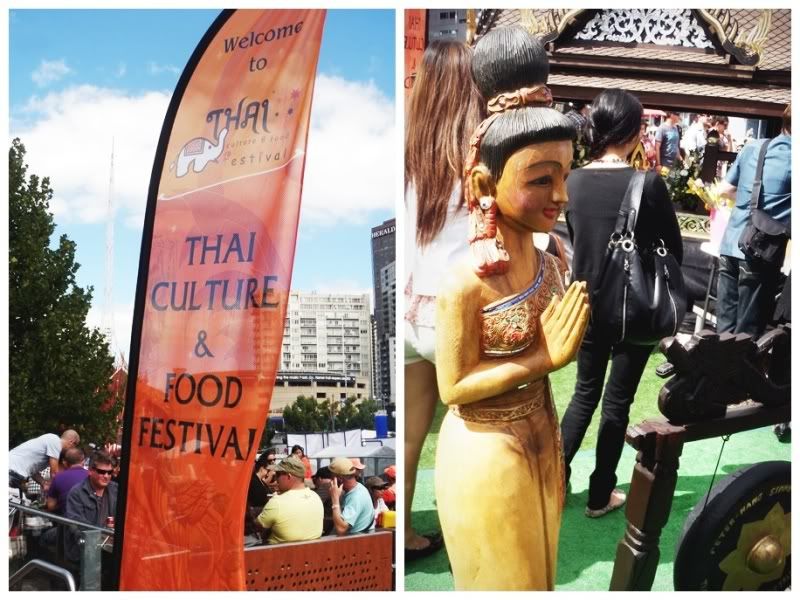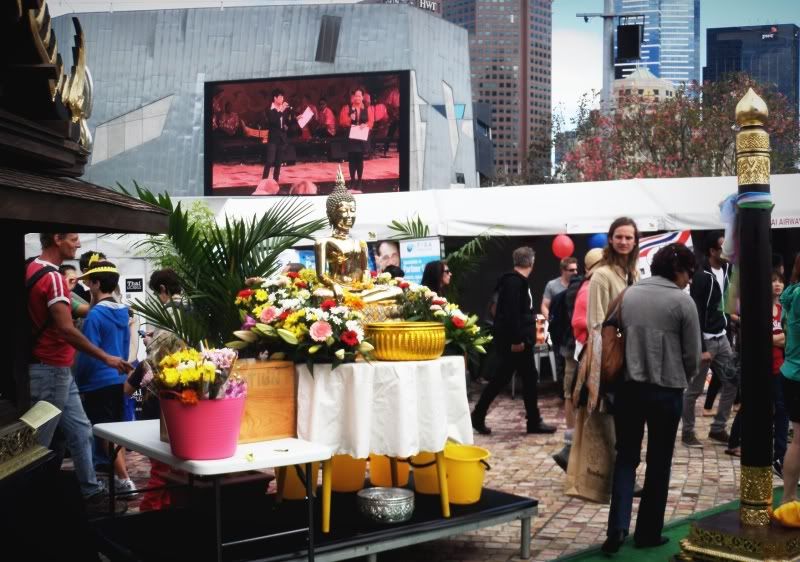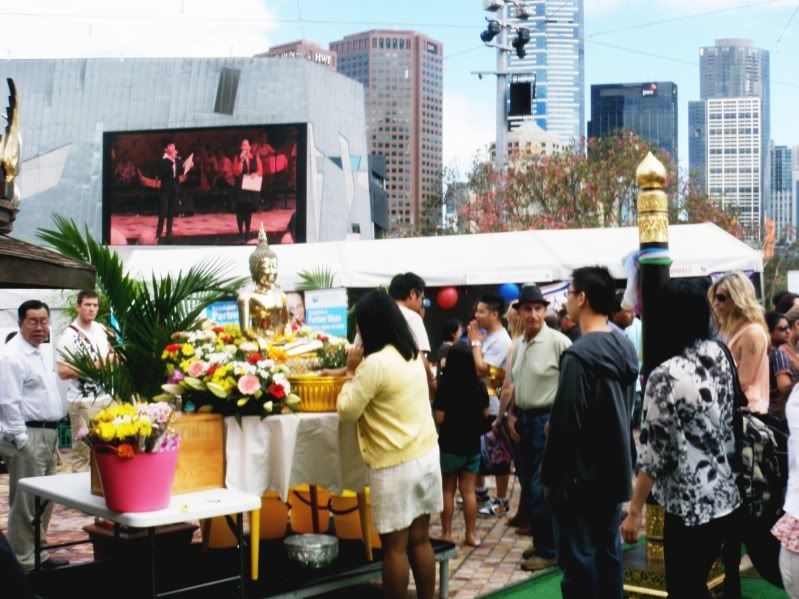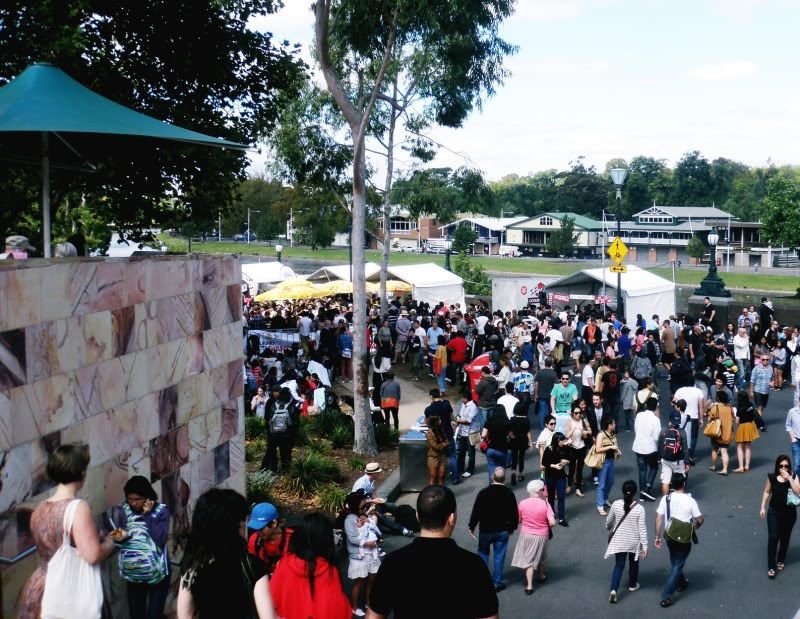 Kae-Sa-Luk (Carving) - the unique Thai art of carving fruit and vegetables into intricate flower shapes that please both the eye and the palate.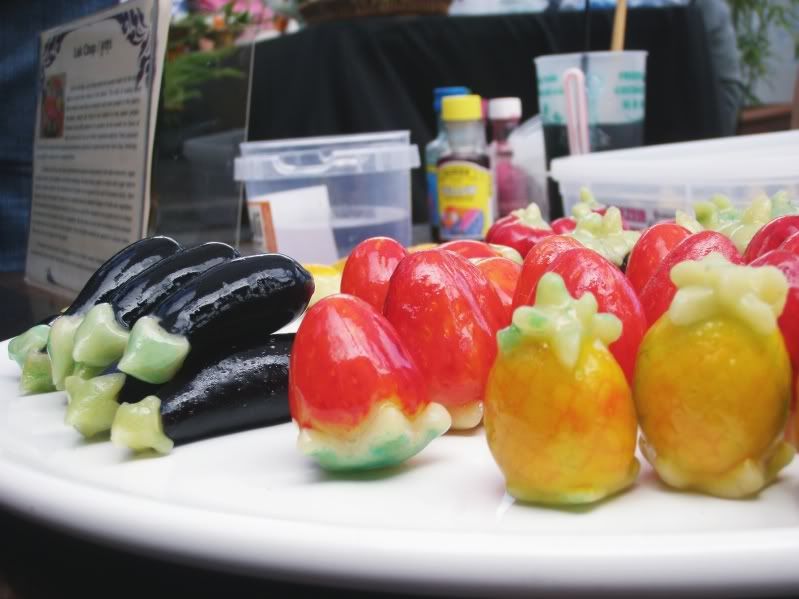 Luk Chup - the sweets made of the king of Siam to have after meals in the palace in the old days. The basic ingredients are
ground mung beans (with skins removed), sugar, coconut cream, clear gelatin, and food colouring. The sweet can kept in a refrigerator for up to three weeks.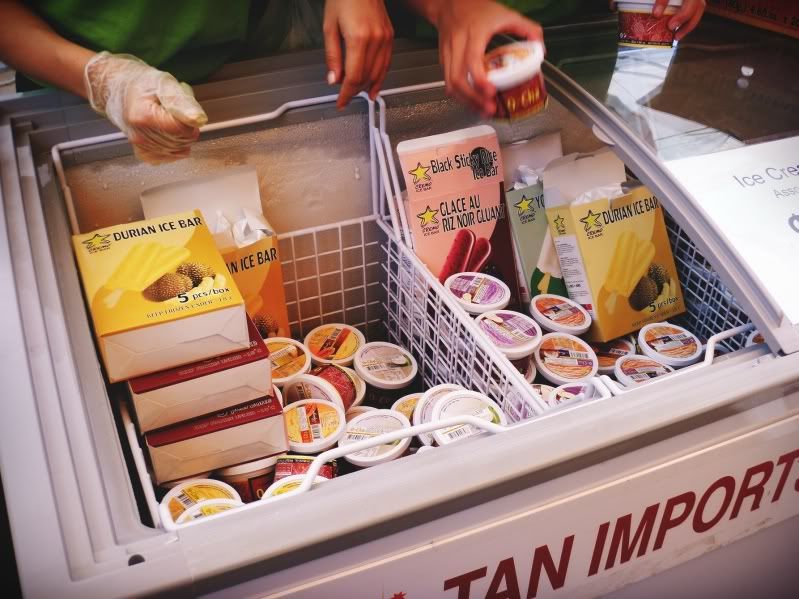 Tempted to try this but I opted for