Last Monday (12th March), watched the Parade in the city and headed to Brunswick for late lunch. Not a wise choice to hang around Brunswick during the labour day. Most of the shops and cafes closed on that day. We walked more than half an hour to look for good food! Walked in to a Vietnamese restaurant and the menu wasnt that attractive. We left without sitting on the chair less than 10 minutes. I read the menu, not the food that I'm looking for and I left. I dont think it's embarrassing. I rather not wasting my money on food that I'm not interested at.
Thank goodness, I've found Green Refectory!
The best thing is they do not have a break in between. Unlike other restaurants, often have break after 3 till 5pm. Maybe I'm different. I often have late lunch and hardly could find any restaurants open at this time.
Scrambled eggs with smoked salmon. $11.50.
Scrambled Eggs were overcooked but I like the mushrooms indeed.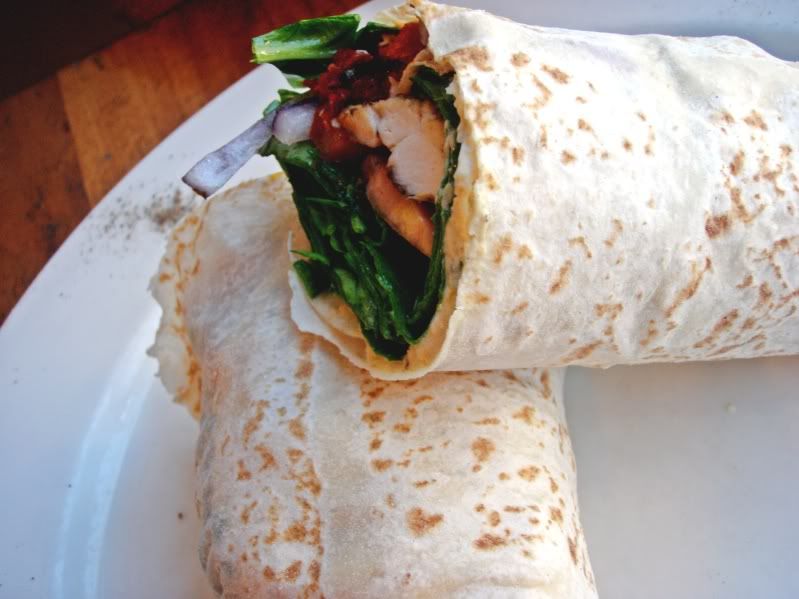 Chicken Wrap - $6.95