After having lunch at the camp site, finally started our outback adventure by exploring the Kata Tjuta.
Kata Tjuta means "many heads" and was formed over 600 million years ago. The Olgas consist of thirty-six rock domes of various sizes. It located about 32 km west of Uluru by road. The Kata Tjuta National Park is Aboriginal land and has high spiritual significance that we cant stay overnight in the park.
The scenery is absolutely outstanding!
It's pretty steep when walking down the cliff.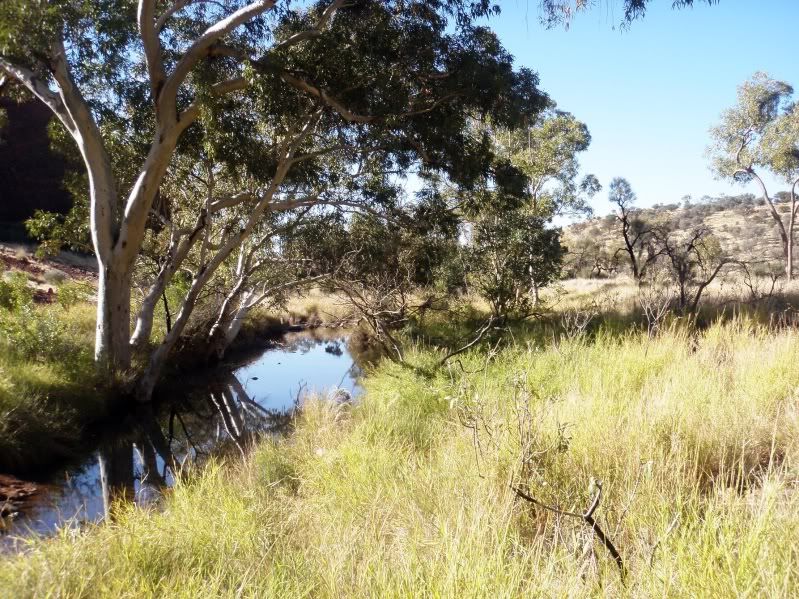 He was explaining the history and how Kata Tjuta was formed. More about geography stuffs.
We skipped Circuit walk since we did not have much time and we have to be on time to watch the sunset at Uluru.